Equipment & Cargo Hauling St Charles County MO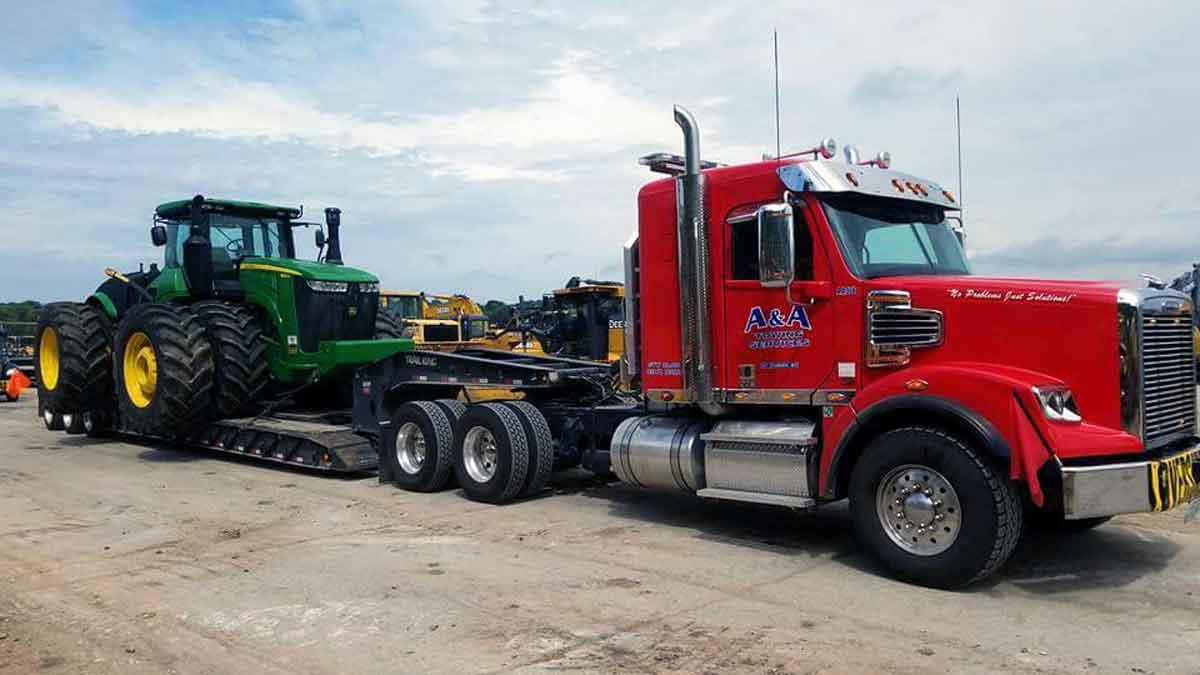 A & A Towing Services provides cargo and equipment hauling services in St Charles County and throughout greater St Louis, MO. They offer scheduled and immediate hauling of all heavy cargo including heavy equipment hauling and heavy load hauling. Their fleet includes Landoll, lowboy, flip tail and detach trailers and two tractors capable of hauling all buses, RVs, and heavy construction equipment. Contact their 24hr dispatch center now at 636-300-9100 to get the A & A Towing Services team working for you.
Heavy Equipment Hauling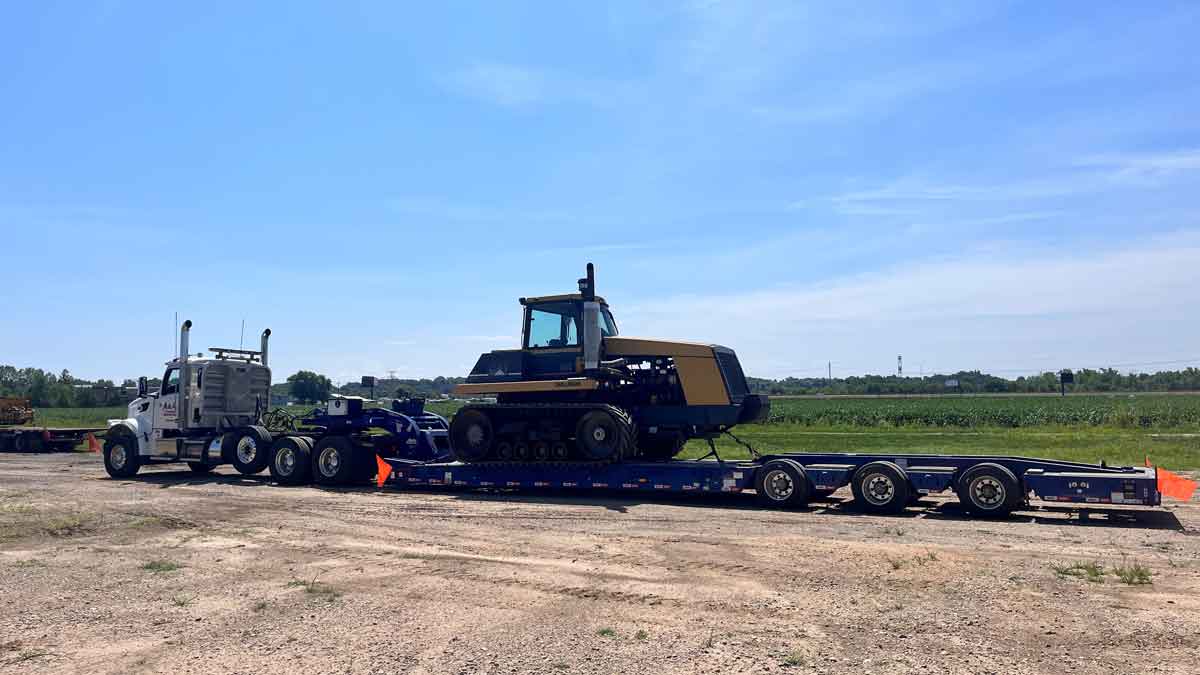 A & A Towing Services provides light and heavy equipment hauling throughout their service area. Their team is experienced in loading, securing and hauling all types of loads from multi-unit small tractor hauls to oversized heavy equipment hauling. With a fleet of trucks at their disposal they always have access to the right equipment for every job. They routinely provide hauling for light equipment including:
Farm Machinery Hauling
Heavy Forklifts
Auction Equipment Hauling
Back Hoe Tractors
Heavy Equipment Hauling
Oversize Hauling
Tractor Hauling
Construction Equipment Hauling
Lowboy Service
Fire Truck Hauling
Heavy Load Hauling
Scissor Lifts
Man Lifts
Fork Lifts
Pallet Jacks
Skid Steers
Bobcat Tractors
Landoll Service

Their fast and affordable services provide a virtual transportation department for many clients saving them time and money. They can provide emergency or scheduled equipment hauling anytime, day or night. Contact their 24hr dispatch center now at 636-300-9100 to get the A & A Towing Services team working for you.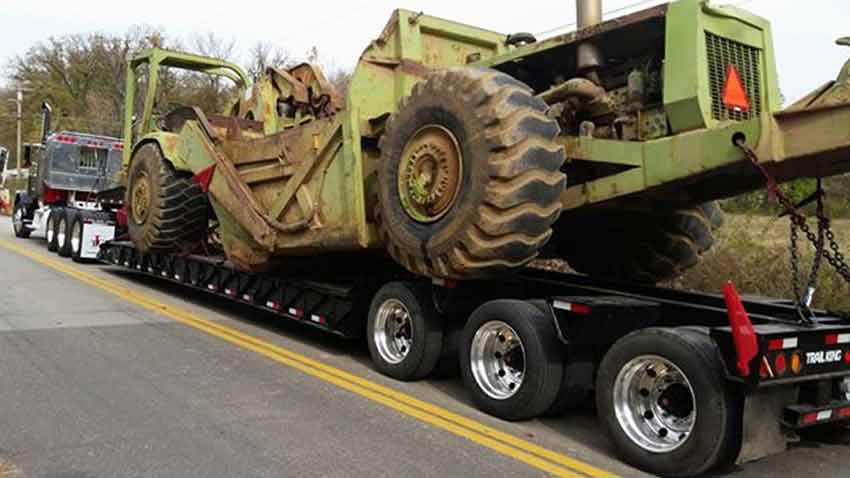 A & A Towing Services also provides heavy equipment hauling with their Landoll and lowboy truck trailers. These trailers are capable of transporting all types of heavy equipment and materials on long or short hauls. Their fleet includes:
53' Trail King Trailer
55 Ton Detach Trailer
48' Landoll Trailer
Two Tandem Axle Flatbed Trucks
48' Flatbed Trailer
53' Flip Tail Trailer
Refrigerated Trailer
Box Cargo Trailer
Two Tractors
Fork Lift
Oversize Load Hauling Service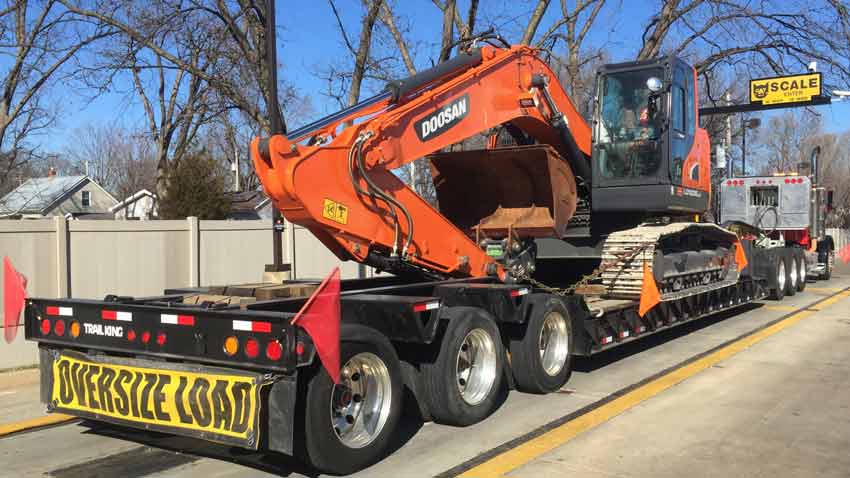 A & A Towing Services is your one-stop source for safe and permitted oversized load hauling in the area. Their experienced office staff will handle the entire permitting process ensuring uninterrupted delivery of your oversized load. Their team has experience in hauling all type of oversized loads and can ensure the completion of your haul as quickly as safety allows.